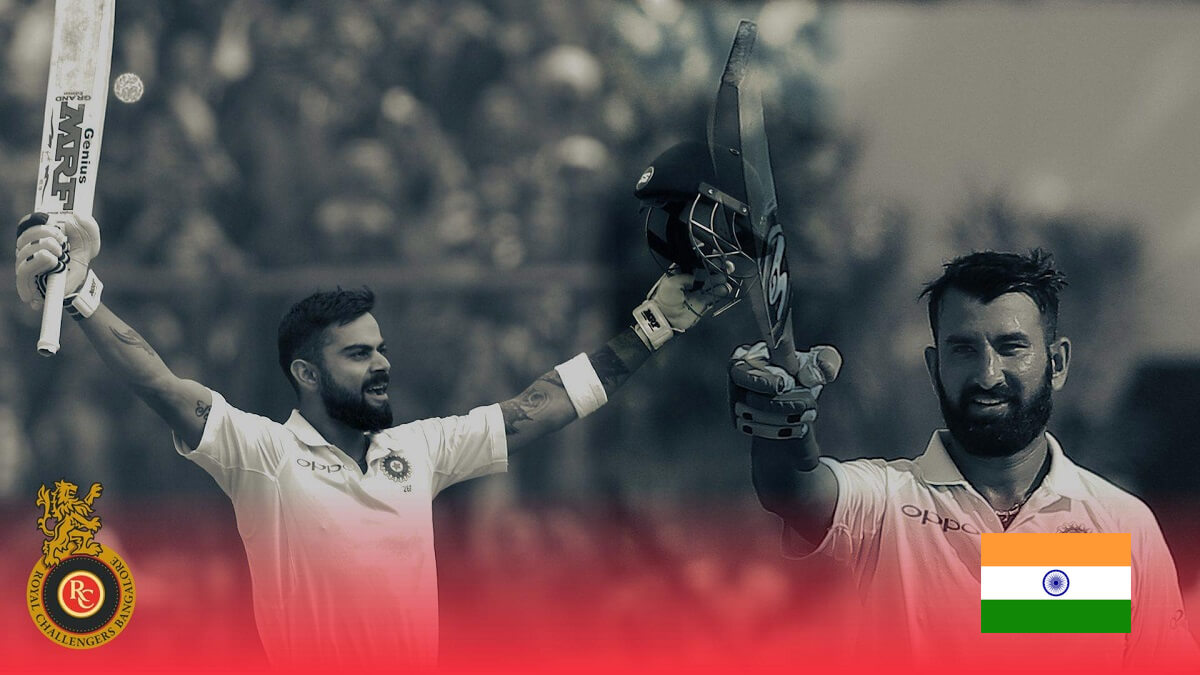 Cheteshwar Pujara is top order right handed batsman. He is very best in Test matched with average more than 50 and doing well. Scoring 14 hundreds and 16 fifties in hs career. But talking about his career in IPL, it was not much appreciated by teams he played. Yes it's RCB Royal challengers bangalore. In his career of IPL t20 never got the strike rate of more then 100 or we can say that Strike rate of Striker player. As virat kohli and chris gayle like players have strike rate more then 150 and much. In his career he only played 30 Matches in IPL till 2014. Then after he is not selected by Auction committee in 2015.
Pujara also played for Kolkata knight riders for the first three years of his IPL career. But in a disappoint way he couldn't go with that required runs. Pujara is best Test cricketer. After 2014 of IPL t20 he went to practice more on English pitches. And he is doing well in his test debut. He has also good understanding of english pitches. Pujara is more focused on Cricket for his country not for himself. He is playing for India just not to make in IPL sesons. Since strating means in under 19 teams Pujara was known to born as Test Player with his good batting performance and His skills in cricket.
In National Television show Virat Kohli asked to talk about Cheteshwar Pujara. Kohli replied that Pujara is very sincere player and focusses more on his practice session.
Looks like cheteshwar pujara is following Rahul Dravid, staying longer on pitches and scoring big score.