Funds remaining for IPL Auction in all teams IPL 2018 ipl auction, ipl auction live updates, vivo ipl auction 2018, ipl auction funds, ipl auction funds for rcb, ipl funds remaining in RCB, ipl funds remaining for Rajasthan royals, ipl auction funds remaining 2018, ipl auction 2018 funds remaining, mumbai indians funds, rajasthan royals funds, kings xi punjab funds, chennai super kings funds, delhi daredevils funds, kolkata knight riders funds, rcb funds, sunrisers hyderabad funds See all teams funds remaining in IPL teams. Rajasthan Royals with Maximum funds in their bag. Every year IPL teams buy some players and Remake new team. With maximum squad of 25 Players and with following rules for Maximum budget. And the countdown begins for the IPL 2018 auction. Tomorrow on 27th January and 28th January for these two days IPL auction will be held in Bangalore. Tomorrow all teams will spend their funds to buy New players and make a strong team. Till now 10 season happened all teams had beaten the best. We have two old teams comeback, Rajasthan Royals and Chennai Super Kings. There will be again #hallaBol and Whistle podu will make some excitements. We are waiting for their best team to see. All teams have to spend and make a squad of minimum of 18 PLayers and maximum of 25. As of now Rajasthan Royals have Rs. 67,50,00,000 in their bag. And the largest funds remaining in all teams. Side by side King XI Punjab also have same amount of funds remaining. So we can see largest amount will be spent by RR or may be KXIP in this season 11 of IPL 2018. Rajasthan Royals have total 3 players already in their team. Tomorrow RR maximum can buy 22 players. Rajasthan Royals have Steven smith in their team already. Coming to Chennai Super kings , CSK the team Lead by MS Dhoni. In this team we can see they have Ravindra Jadeja and Suresh Raina. CSK has Rs. 47,00,00,00 funds remaining in their bag. CSK has lowest Funds remaing in all teams of IPL 2018.
Teams 2018
Delhi Daredevils remaining funds is Rs. 47,00,00,000
Kings XI Punjab remaining funds is Rs. 67,50,00,000
Kolkata Knight Riders remaining funds is Rs. 59,00,00,000
Rajasthan Royals remaining funds is Rs. 67,50,00,000
Chennai Super Kings remaining funds is Rs. 47,00,00,000
Mumbai Indians remaining funds is Rs. 47,00,00,000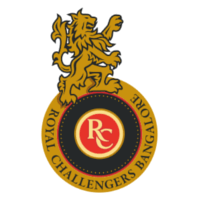 Royal Challengers Bangalore remaining funds is Rs. 49,00,00,000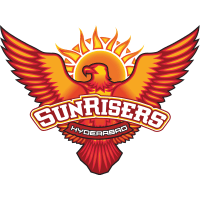 Sunrisers Hyderabad remaining funds is Rs. 59,00,00,000
We can have a look at the table below with all funds remaining with them.
Team
Funds Remaining
Rights to Match
Overseas Players
Total Players

Chennai Super Kings

CSK

Rs. 47,00,00,000
2
0
3

Delhi Daredevils

DD

Rs. 47,00,00,000
2
1
3

Kings XI Punjab

KXIP

Rs. 67,50,00,000
3
0
1

Kolkata Knight Riders

KKR

Rs. 59,00,00,000
3
2
2

Mumbai Indians

MI

Rs. 47,00,00,000
2
0
3

Rajasthan Royals

RR

Rs. 67,50,00,000
3
1
1

Royal Challengers Bangalore

RCB

Rs. 49,00,00,000
2
1
3

Sunrisers Hyderabad

SRH

Rs. 59,00,00,000
3
1
2