IPL ! The most popular cricket league in India. This is the 11the edition of Indian cricket league. Till now in this cricket league 13 teams else we say 13 states participated, named as
Mumbai Indians Leading Maharashtra,
Royal Challengers Bangalore leading Karnataka,
Chennai Super Kings leading Tamilnadu,
Delhi Daredevils leading Delhi,
Kings XI Punjab leading Punjab,
Rajasthan Royals leading Rajasthan,
Kolkata Knight Riders leading Kolkata,
Sunrisers Hyderabad leading Hyderabad .
And 5 other teams not playing in coming season of IPL 11 2018 are Pune Warriors, Kochi Tuskers, Deccan Chargers.
But has someone ever imagined that How these teams names are named as Royals, Super Kings , Daredevils, Knight Riders, Sunrisers ?? We can have small discussion over this as these states have their own Crowned prestige, status, Growth behind these names. Some team names are rhyming word and set their extra ordinary value to their state.
Why Royal Challengers Bangalore are named as Royal Challengers ?
Whiskey! Yes the name come from Royal Challenge whisky name. We can see the logo on Royal Challenge whiskey is same as logo on the RCB team. Royal Challenge whiskey manufactured in Bangalore by United spirits Limited. And the owner of RCB teams Vijay Malya picked the same. So its Royal Challenge and the team is Royal Challengers Bangalore.
Why Rajasthan Royals named as Royals ?
Talking about Rajasthan Royals, why Rajasthan team picked up Royals in their name. Answer to this, I think its simple and easy. Looking at 700 years  background of Rajasthan, Where the history created by Rajput families. Many emperors born here in this state and lead the state, country fought against Mughals in November 1556. This thing brought and made them Royals. So we can say that it's a perfect name picked by Rajasthan Royals.
Why Kings XI Punjab are named as Kings XI ?
Kings! A city of Saradars! Yes. Punjab is the city of Kings.  Sound and feels that state itself is representing that they are kings. And Playing 11 players in cricket also will be Sardars or Kings. So the name is Kings XI from Punjab. And not to forgot Golden Temple.
Why Mumbai Indians are named as Indians ?
Great ! Can we guess when was the IPL started ? Yes in 2008. And in 2007 India won T20 world cup. But nothing so much clear but it's just a feeling that in Mumbai teams Sachin Tendulkar said that he will from regional state. That India feelings make proud and made it  Mumbai Indians. Also we can figure this out as Mumbai's prestige Gateway of India . In everything we say India word comes again and again that also Makes Mumbai Indians as Indians.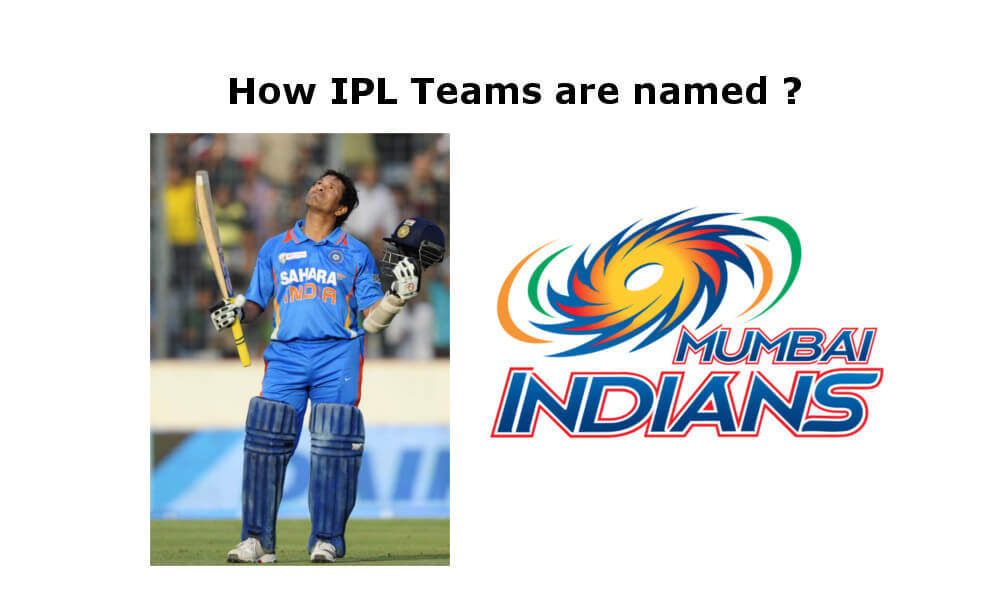 Why Sunrisers Hyderabad named as Sunrisers ?
Owner of Sunrisers Hyderabad team is Kalanithi Maran. Who owns his most famous tv network , SUN TV Network. And Hyderabad team name come up with this name as Sunrisers Hyderabad.
Why Delhi Daredevils are named as Daredevils ?
Nothing but Rhyming words for Delhi. Please comment if you any logic behind this name.